LUXURY
57 PASSENGER
COACHES
• Plush Reclining Seats
• WiFi & Plug-Ins (optional)
• Radio & DVD/CD Equipped
• Air Conditioned
• Fresh & Clean Surroundings
• Ample Overhead Storage
• Luggage Storage Beneath
• Local - Statewide - Nationwide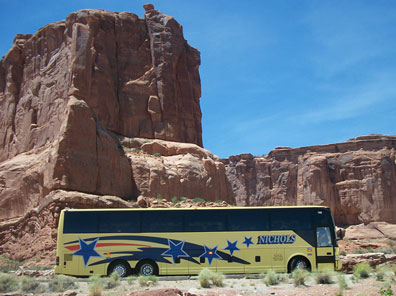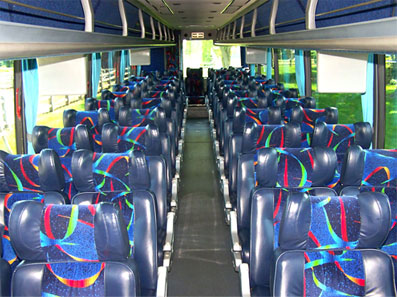 A Bit of luxury on your special day
34 PASSENGER
EXECUTIVE
COACHES
• Weddings
• Casino Trips
• Conventions
• Church Retreats
• Group Outings
• Sporting Events
• Anniversaries
• Birthdays
LARGE VARIETY OF VEHICLES IN OUR FLEET
We have the perfect
vehicle for your next trip!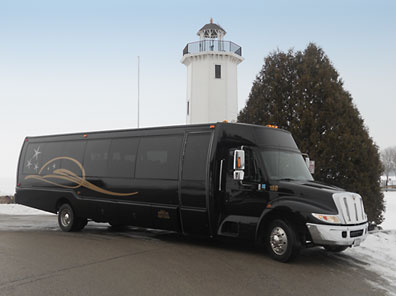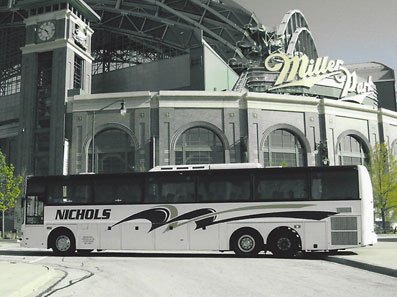 Whatever your needs may be, Nichols Five Star Charters can provide travel convenience, comfort and style all at an affordable price.
Our 15-Passenger Vans are a great choice for your everyday travel needs and family vacations. Our School Buses are available for in-state transportation for school trips and sporting events.